Roof Repair & Replacement in Port Charlotte, FL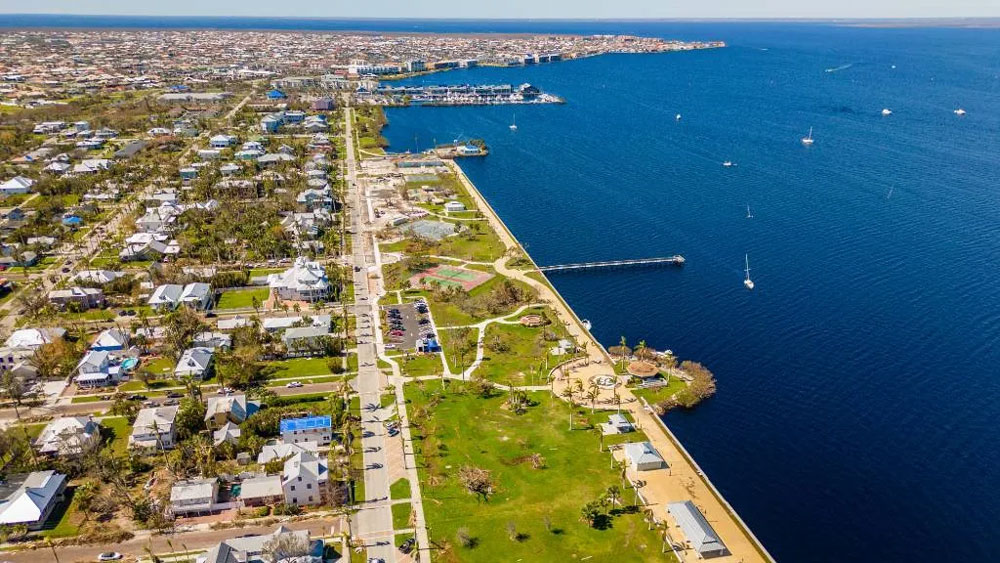 Looking for roof repair and replacement services in Port Charlotte, Florida? Our skilled team, with over 30 years of experience, guarantees punctuality, exceptional customer service, and expert workmanship. Explore our work gallery to view our completed projects.
Port Charlotte can encounter varied and extreme weather conditions, such as hurricanes, thunderstorms, blistering heat, and excessive humidity. This unpredictable climate creates a substantial burden for any roof, underscoring the need for prompt and reliable roofing services.
We are experts at repairing and replacing various roofing types, including shingle, tile, and flat roofs. Each roofing system offers distinct advantages and challenges, especially within Florida's dynamic climate. We also offer metal roof replacement services, a durable and energy-efficient option suitable for the local weather conditions.
Shingle roofs are sought for their cost-effectiveness and ease of installation. However, the heat and humidity in Florida can render them brittle, leading to cracks or curling and potential leaks.
Tile roofs radiate elegance and are very resilient, lasting decades with proper care. They cost quite a bit more than an equivalent shingle roof though, so for that reason they may not be suitable for everyone.
Metal roofs are a durable and energy-efficient roofing option well-suited for Florida's unpredictable climate.
Mid-Coast Roofing provides custom-tailored roofing solutions. We are committed to quality and customer satisfaction, which is why we are a top-rated roof in Port Charlotte, FL.
In addition to repair and replacement, we emphasize the importance of regular roof inspections and maintenance. Early identification of issues prolongs a roof's life, averting expensive repairs.
Choosing a replacement roof for your home might seem daunting. Help narrow down this decision by exploring our comprehensive guide on roof types. It outlines the pros and cons of each common roof type we install.
Get in touch today at (941) 780-8713 to learn more about our roofing services in Port Charlotte, FL. You can also schedule a free estimate online with one of our roofing experts here.