Roof Repair & Replacement in Sarasota, FL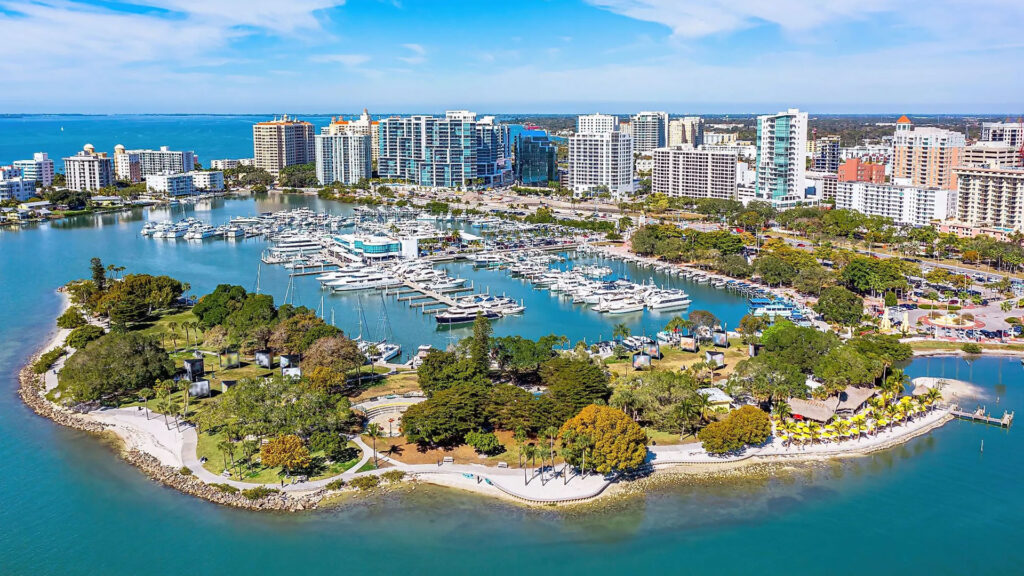 Are you looking for a top-rated roofer in Sarasota, Florida? Mid-Coast is a very well-established roofer in the Bradenton and Sarasota area with over 30 years of experience. Our punctuality, exceptional customer service, and expert workmanship are just some of the reasons word-of-mouth is our #1 source of business. Feel free to explore our work gallery to view some of our completed projects.
Sarasota, Florida faces a range of weather conditions, from high winds and rain to sizzling heat and humidity, highlighting the critical need for reliable roofing services. As a trusted Sarasota roofer, we are well-equipped to handle these challenges.
We are experts at repairing and replacing various roof types, including shingle, tile, flat, and metal roofs. Each roofing system offers unique benefits and challenges, especially given the dynamic Florida climate.
Shingle roofs are known for their cost-effectiveness and straightforward installation. However, in Florida's heat and humidity, shingle roofs often don't last as long as other roof types. They can become brittle, eventually becoming more susceptible to damage that might eventually lead to roof leaks.
Concrete and clay tile roofs are typically the most desired roof type. Not only do they increase the aesthetics and value of a home, but they are incredibly durable. They often last 50+ years as long as they are routinely maintained.
Selecting a new roof system for your home can be a complex decision. Simplify this process by perusing our comprehensive guide on roof types, detailing the advantages and disadvantages of each prevalent roof type we install.
We are committed to quality and customer satisfaction, which has solidified our standing as a reliable source of roofing services in Sarasota. Alongside repairs and replacements, we emphasize the importance of regular roof inspections and maintenance. Timely issue identification significantly extends a roof's lifespan, mitigating the need for more costly roof repairs.
Contact us today at (941) 780-8713 to get started. You can also schedule a free estimate online to speak to one of our roofing experts about your roofing needs.