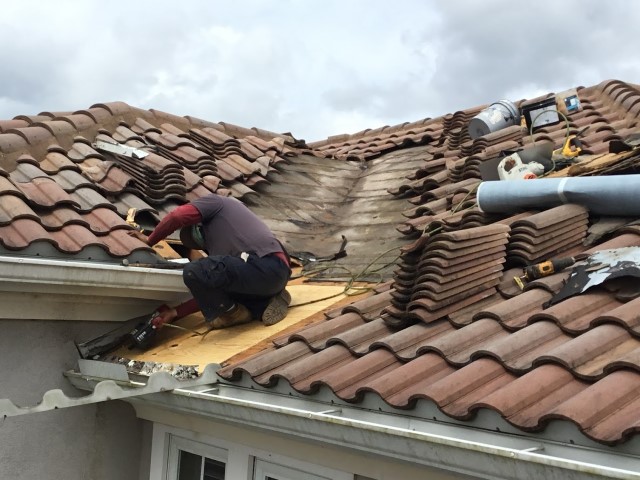 Roofs come in various types, including shingle, tile, and flat roofs, each designed with durability in mind, capable of withstanding the test of time. Despite their inherent resilience, all roofs are susceptible to eventual wear and tear, resulting in the potential for leaks. Common culprits for repair needs include the natural deterioration of materials over time and errors made during the initial installation. In the face of Florida storms, any compromise to the integrity of a roof can prove to be a gateway for water intrusion into your home. Timely and meticulous repair of any vulnerabilities is essential for extending the lifespan of your roof. Neglecting these issues, however, especially in the wake of severe weather, can lead to more extensive roof damage and more costly repairs.
When it comes to roofing repairs, Mid-Coast Roofing is your trusted partner. Our passion lies in the meticulous restoration of roofs, ensuring they remain steadfast against the elements for years to come. Whether your roof is shingle, tile, or flat, our team of highly skilled and experienced roofers are dedicated to delivering quality repairs that stand the test of time and give you peace of mind.
You can reach us at (941) 780-8713 or fill out the form below to schedule your free estimate.
The fields marked with a red asterisk (*) are required to help us schedule your free estimate. We value your privacy and never share this information.