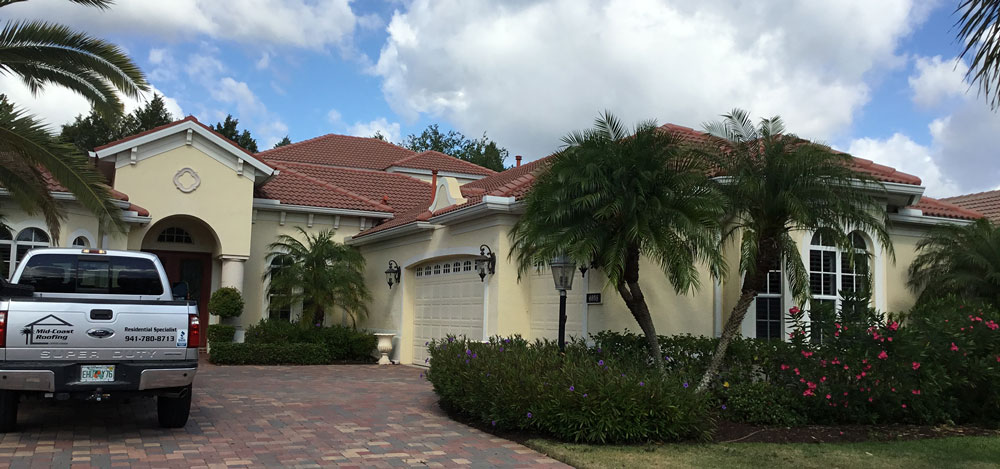 Roof replacement is a significant investment in the longevity and protection of your home. Beyond the initial aesthetic considerations, choosing the right roofing materials involves assessing durability, climate compatibility, and the long-term cost-effectiveness of the chosen materials. It's essential to recognize that even the most robust roofing systems have a finite lifespan, influenced by factors such as Florida's often unpredictable weather conditions, exposure to sunlight and humidity most of the year, and the overall quality of installation.
As a homeowner, navigating through the multitude of roofing options can be overwhelming. We understand the importance of this decision making process and take pride in being transparent and customer-focused, steering away from aggressive sales tactics. We recognize that our clients are not just investing in a new roof; they are entrusting us with the safeguarding of their homes. Our dedication to customer satisfaction goes beyond mere transactions; it is rooted in building lasting relationships and earning trust through the quality of our services. A considerable portion of our business growth is attributed to positive word-of-mouth referrals, a testament to our clients' confidence in our ability to deliver on our promises.
Specializing in the replacement of shingle, clay & concrete tile, metal, and flat roof types, Mid-Coast Roofing custom tailors solutions to meet the unique demands of each roofing project, ensuring durability and longevity. As a Master Elite Residential Roofing Contractor, we are in the top 2% of roofers in North America GAF trusts to offer their best shingle roofing warranties.
To inquire about our reroofing services, you can fill out the form below to schedule a free estimate, or give us a call at (941) 780-8713.
The fields marked with a red asterisk (*) are required to help us schedule your free estimate. We value your privacy and never share this information.